Sunday School Tasting Set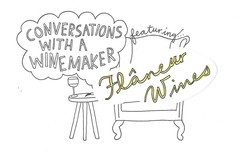 We love Sunday School, a collaboration between two long-time Portland wine professionals, aimed at making wine education accessible, fun, unpretentious, and delicious - all the things we aspire to achieve in making our wines! When they asked us to be a part of their "Conversations with a Winemaker" series, we were thrilled. We hope you can join us to taste these two wines! Details:
Thursday, January 28th, 6:30 pm PST
2018 La Belle Promenade Vineyard Chardonnay & 2017 Cuvée Constantin Pinot Noir
For more about Sunday School and tickets, click here.